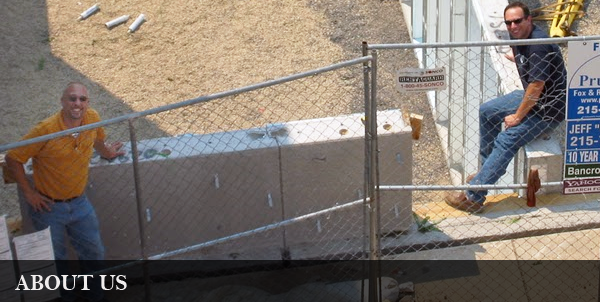 The Developers
Since 2008, brothers G.C. and Scott Seibert have been helping shape the sustainable building community in Philadelphia. Having constructed over 65,000 square feet of space and sold every home at or above asking price, Bancroft Green has proven that there is a strong market for well designed and appointed energy efficient housing. As developers and builders who entered the Real Estate market at the worst time since the depression, we have not only survived, but are thriving. This is due to our ability to understand the needs of a neighborhood or client and provide a superior product. To date, we have successfully developed, built, marketed, and sold 15 homes. In addition, we have also built a custom home in the Chestnut Hill neighborhood of Philadelphia and are currently wrapping up a 30-unit, 66 bedroom development for a client called Armstrong Lofts. This ground- breaking project is the first new private multi-family construction near La Salle University in a generation, and will set the bar for high-quality off-campus living at this institution.
[half]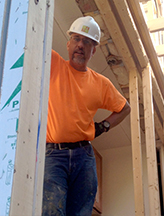 G.C. Seibert
G.C.'s focus as half of Bancroft Green lies primarily in the nitty gritty of the details, especially when it comes to facts and figures. As opposed to finding it tedious, G.C. actually enjoys checking and rechecking to make sure everything "adds up" for a quality product and a superior home.
Before forming Bancroft Green with Scott, G.C. worked in the mortgage industry, and also spent a number of years in software development. He holds both an Engineering degree and an MBA from Lehigh University, where he is still active as his fraternity's graduate president.
[/half]
[half]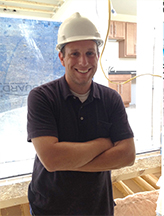 Scott Seibert
As partner in Bancroft Green, Scott focuses primarily on the strategy, sales and marketing components. Interacting with buyers, architects, and neighbors, as well as the daily challenges that ensue, is what Scott loves about his job.
Prior to Bancroft, Scott worked at The Wharton School and in the marketing world. A graduate of Carnegie Mellon University, he recently joined the National Alumni Association board. He also sits on the Westtown Alumni Association board and is on the Board of Trustees for the Waldorf School of Philadelphia.
[/half]